Build the business applications you need
Multiexperience Development Platform
Build custom applications for any business scenario. Take advantage of no code development, multiple platforms support, and unified cross-device user experience.
Develop your own applications that work the way your business works on a platform that easily integrates to existing applications and datasets.
Low-code development: simplicity and usability come first
Make better apps

faster than ever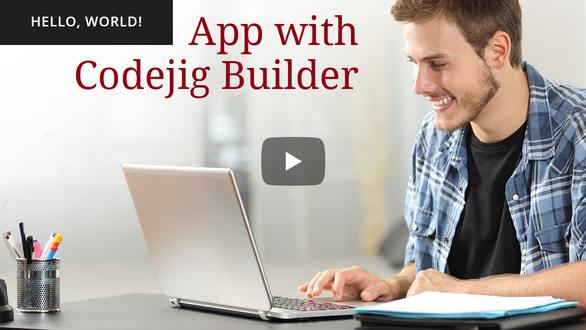 More videos >>Codejig App Builder is a low-code application development platform crafted to help you build business apps faster. From high-productivity visual programming to powerful tools for deploying and managing your web apps, Codejig cloud platform helps you deliver business applications quickly and introduce changes easily.Create New App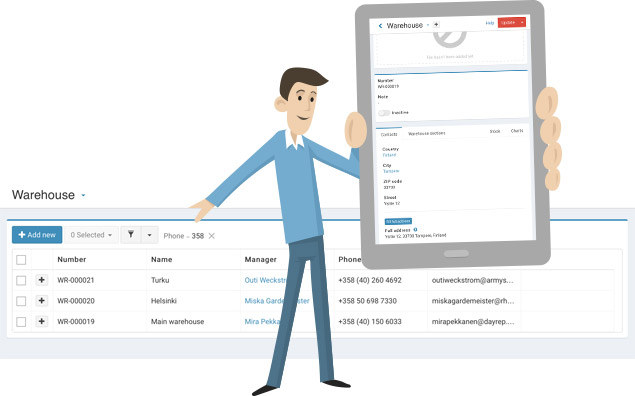 What is low-code
Low-code is an application development technology that allows you to build web-based apps rapidly and effortlessly with minimal coding. Low-code platform enables citizen and business developers to create professional apps without having to write numerous lines of code, therefore everyone in business gets a more convenient way to communicate their ideas and put them to life.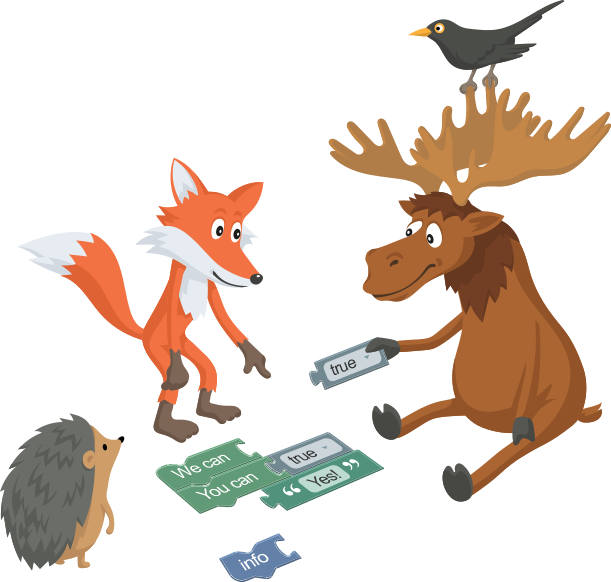 Low-code vs. no-code
Despite the popular confusion of terms, low-code development is not the same as no-code development, since low-code platforms involve an element of coding, while no-code platforms are designed for those who have little to no prior coding knowledge. No-code development platforms are a number one choice for non-technical users who want to build a small business application for their niche, however no-code platforms usually offer limited possibilities for integration and poor scaling capabilities. Even though the lines between these two solutions tend to blur now, when it comes to the needs of an enterprise, low-code development platforms provide much more flexible solutions due to their general-purpose nature, scalable architectures and full integration coverage.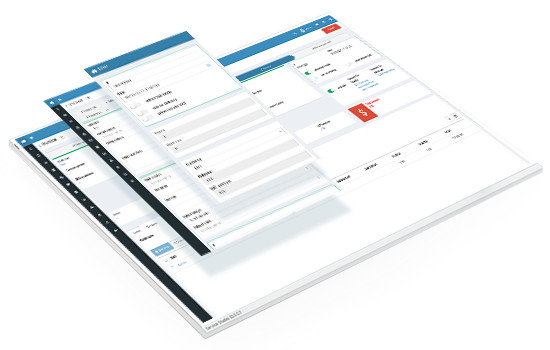 Why choose low-code platforms
Low-code application development doesn't diminish the value of professional developers. You may need to write Java code to integrate with third-party applications or to use JavaScript to implement specific UI design. But what is crucial about low-code app development is that it relieves you from writing thousands of lines of complex code and instead allows you to focus on delivering best solutions to your customers quickly and easily.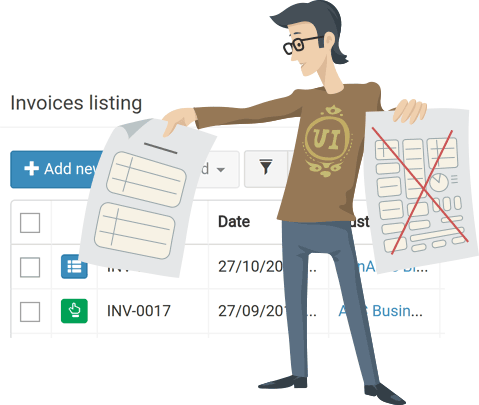 Designed for citizen and business developers
Low-code platforms give non-technical developers an opportunity to code using next-generation technologies while relieving professional developers from performing tedious routine tasks required in application development. Professional developers should be able to cope with the simple and fun way of coding on the Codejig low-code platform immediately. Citizen developers with little prior development experience may need to take a look at our 3-minute introductory video or take a crash course in programming (the one at code.org will do).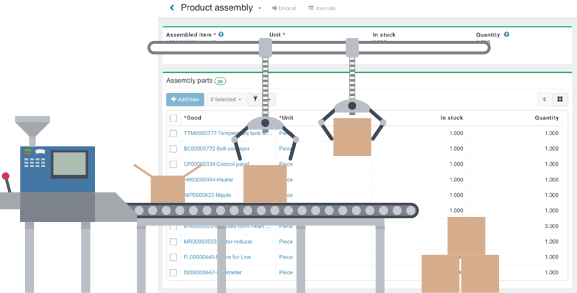 Drag-and-drop app builder
Drag-and-drop object fields onto the forms to create the exact feature-rich user interfaces you want. Since the drag-and-drop function is intuitive and easy to use, you don't have to be a designer to create custom web pages. Leverage the platform as a no code app builder and create apps with full-blown editing functionality without no code at all.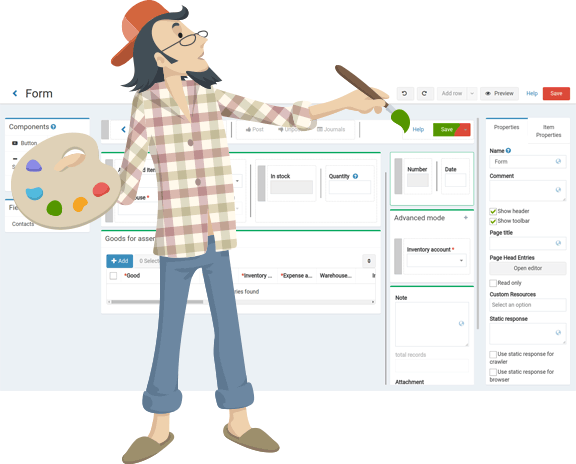 Visual programming platform
Graphical programming is a more intuitive way to make an application. Codejig platform uses a visual app building approach to Rapid Application Development (RAD) helping business professionals to design immersive front-end UIs that highlight brand's design elements while incorporating best practices for accessibility and usability, responsive design, security and scalability. Using cross platform visual programming in a graphical interface to rapidly build and deploy applications allows developers go focus on the unique value of their application.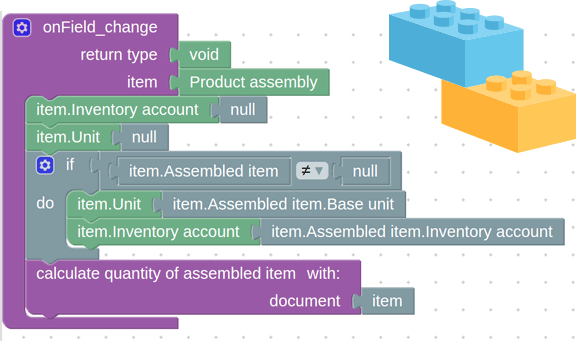 Play-like approach to coding
Writing code is a piece of cake with Codejig blocks. CJ blocks is a visual, Blockly-based programming language that comprises of graphical puzzle-blocks that represent key programming concepts, such as variables, loops, queries, etc. You only have to connect puzzle-blocks together to create scripts. No coding is required. At compilation time, visual scripts are translated into Java and JavaScript. Developers can mix CJ blocks with Java/JavaScript code snippets, import custom Java/JavaScript libraries and rely on the rich underlying functionality of these languages.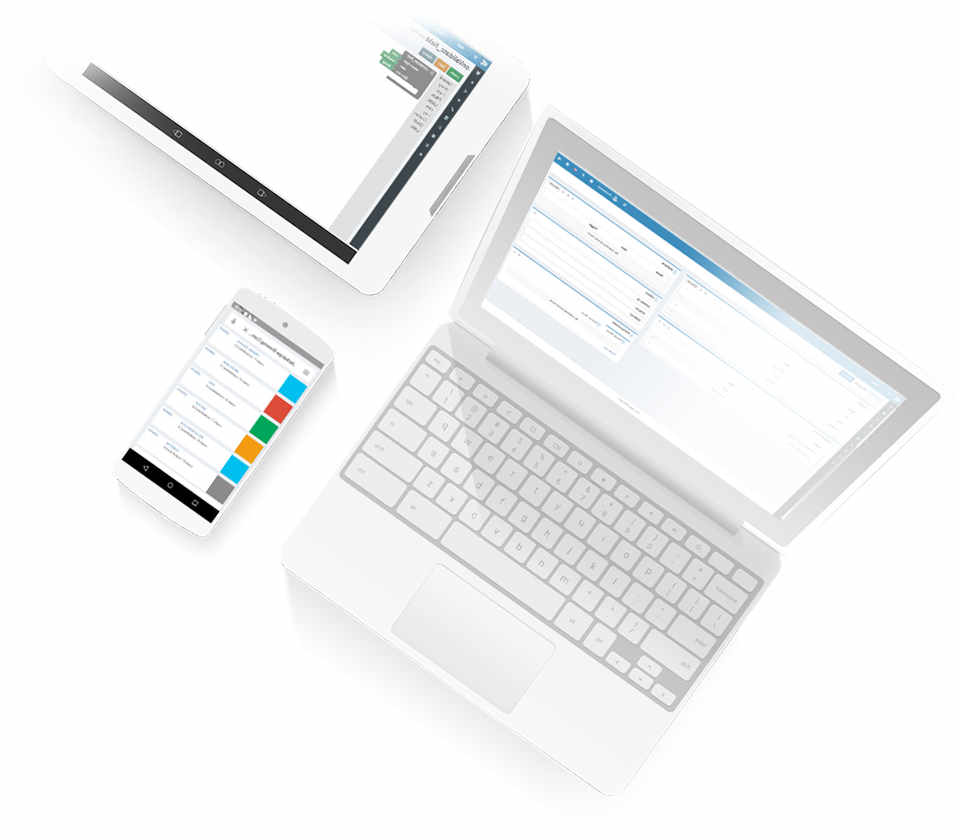 Flexible and agile business apps
Do not worry about compatibility with your operating system or how your business apps will look on different devices and all kinds of displays. Just implement your custom logic since we have already taken care of everything else. Your app can be accessed from any smartphone, tablet or PC anytime, anywhere.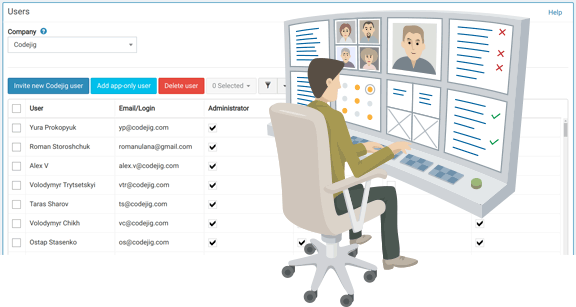 Security and Scalability
Codejig App Builder provides a comprehensive system of permissions and roles to keep all your data and connections private and secure. It is possible to create web application with fine-grained object level access control for different roles (anonymous, authorized, role-based, custom permissions, etc). Thanks to the Single Sign On technology, you can use one set of login credentials to access your multiple applications.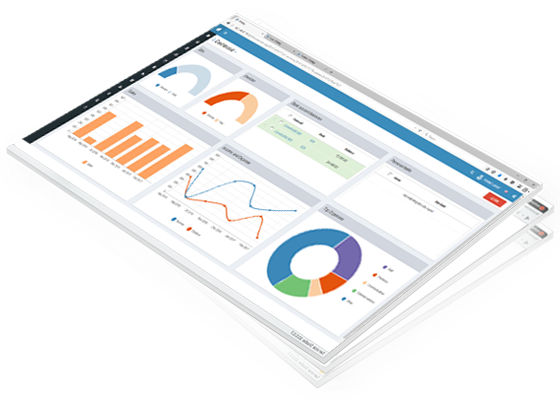 Better Customer Experience
Our innovative low-code application development platform provides for a great customer experience due to stability, reliability, flexibility and easy app customization. You can add support for different languages without the need to change application structure. The system updates smoothly and transparently. The Codejig cloud platform is multilingual, which means that the user interface and application content/data can be translated into any language.We use cookies to provide the best user experience. By using the site, you agree to the use of cookies.
Read more All right!
Develop for any platform
With Resco MxDP you can build an app for different devices, utilize their specific set of features, and achieve consistent cross-platform user experience.
Smartwatches
Bring your solution to Apple Watch or Wear OS platform to benefit from the flexibility of wrist devices.
Continue reading…
Smartglasses
Enter the augmented reality and enable advanced interactivity in the work field with an app supported on Microsoft HoloLens or other smartglasses.
Mobile Devices
Improve the mobility and efficiency of the work processes by offering a custom solution on smartphones and tablets.
Web
Build an app that is easily accessible from all major web browsers and possible to run on laptops or desktops.
Use Advanced Technologies
Implement cutting-edge technologies to your solution for increasing productivity, safety, and performance.
Voice Control
Utilize voice as a flexible tool for a device control:
Allow hands-free operation
Simplify data input
Increase safety
AR Tagged scene
Achieve innovative team collaboration within the work field:
Analyze objects with interactive tags
Share a unified view of the field across the team
Use interactive training to speed up onboarding
AI Image Recognition
Empower workers with artificial intelligence:
Abandon time-consuming scrolling and item searching
Quickly identify viewed objects
Complete more orders at the same time
See how AR video calls can save your day in the field
Cover the whole lifecycle of an app development
Resco Multiexperience Development Platform helps you with every step of Creation, Collaboration, Release, and Monitoring process to form your unique solution.
1. Create
2. Collaborate
3. Release
4. Monitor
Quickly build and prototype your app with Woodford
Less code, more control
Replace tedious programming with a low-code/no-code development platform. If the need for custom code arises anyway, our comprehensive JavaScript API is there to help.
First-class security
Use out of the box security tools for protecting your passwords and data or integrate with 3rd party services such as Single Sign-On with AzureAD.
Vertical Solutions for any industry
Just how versatile is the Platform? Visit our partner marketplace and discover Resco's line-of-business solutions for manufacturing, healthcare, retail, IT, and more.